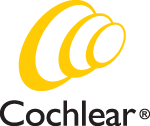 Director Clinical Affairs
Change people's lives and love what you do! Cochlear develops world-leading medical devices that help people hear.
As a top 100 medical device company and market-leader in implantable hearing devices, more people choose a Cochlear-branded cochlear implant system than any other.
Our employees tell us that the number one reason they enjoy working for Cochlear is the opportunity to make a difference to people's lives.We are current recruiting for a Director Clinical Affairs to join the Executive team and lead the Clinical Affairs department at the global headquarters for Cochlear Bone Anchored Solutions in Gothenburg.To be successful in this senior leadership role you will work closely as a key member of the Executive team to lead Clinical Operations, internal and external studies as well as develop and execute our Clinical Strategy for existing and new products and services.
This also includes identify and communicate new research opportunities.
You will lead and develop a high-performance team environment to let people, processes and capability of the department enable delivery of products, services and related clinical evidence generation in line with Cochlear's strategy and growth.
You will work collaboratively with R&D, global and regional research team, marketing, Quality and Regulatory and will be responsible for clinical strategies and clinical evidence management.
In this permanent role you will have the opportunity to make a significant contribution to Cochlear's successful history of innovation by applying your knowledge of Clinical affairs, medical experience and leadership skills.
You will know you have been successful in this role when you have worked closely with the Executive group to lead the clinical evidence management and the delivery of clinical and pre-clinical research activities within the Clinical Affairs Department that partners effectively with the business to ensure we have high quality products delivered in time for our customers globally.
Key Requirements To add value to Cochlear in this role you will be able to demonstrate the following skills and experience:PhD, MD or equivalent degree with demonstrated successful experience in a similar role within a life science company with global complexity and regulatory success.Proven experience in a leadership position within Clinical Affairs and at least 10 years' experience in related science research and/or product development.Demonstrated strong leadership capability through building and develop global teams and execute successful product launches and business initiativesStrong communication and presentation skills and able to be a spokesperson for Cochlear.
You should be fluent spoken and writing English, Swedish is desirable but not a must have.The maturity and presence to partner with an Executive teamSurgical background preferably within ENTComprehensive understanding of the hearing healthcare industry and clinical practices associated with hearing instruments and auditory implants.Experience in research design, data collection and statistical analysisThe demonstrated ability to work at both a strategic (long-term) level and operational (short-term) level at the same time – both big picture and hands-onExperience in managing clinical and pre-clinical research according to applicable standards and regulationsTrack record of publication in peer-reviewed journals.A history of successfully developing teams that engage and partner with the business to ensure sound commercial decision makingYour leadership style is one that is flexible and you have a strong focus on empowering your direct reports who are currently leading highly productive and self-going teamsWe are looking forward to receive your application by August the 31st at the latest.
Your application should include your CV, a cover letter with a description of why you are well suited for this position.
As the selection and interview process is ongoing, please submit your application as soon as possible. A Little Bit About CochlearCochlear's global mission is to help people hear and be heard. Cochlear BAS is the division of Cochlear that designs and manufactures the world's leading bone conduction and other implantable acoustic solutions.
Our employees tell us that the number one reason they enjoy working for Cochlear is the opportunity to make a difference to people's lives.
Situated in Mölnlycke, 10 minutes from the city center of Gothenburg, Sweden, the head office employs approximately 220 people whose responsibilities include research, product design and development, marketing, quality and regulatory, manufacturing, distribution and administration for our implantable acoustic products.Does this sound of interest to you? Of course it does, where else would you be able to be an integral part of helping people hear and be heard? So, what are you waiting for? If you feel your skills and experience match what we have mentioned, then Apply Now!Or maybe you want to learn more about Cochlear first, you can simply head to our website www.cochlear.com#cochlearcareers
Källa:
ArbetsAnnonser.se