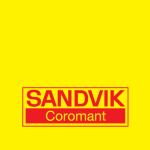 Solution Architect
In line with digitalization and Industry 4.0, our Digital Machining department plays a major role in leading our strategic direction, exploring new market opportunities and creating unique digital solutions.
For this exciting journey, we are now looking for a Solution Architect – someone who is eager to work in close relation with our product owners in the Business Development team to create innovative solutions and add new value to customers and partners.Why join us? By joining us in the building of our digital machining offer, we offer you a dynamic workplace with great opportunities to work within a company at the forefront of our field, and the chance to grow in your profession as we approach an even more digital future.
The broad portfolio within Sandvik Coromant also opens for many exciting career paths.
Job summary As a solutions architect, you lead the development of hardware and software systems in the area of machine tool integration, driving the evolution of our machine integration platform on a technical level.
By participating in agile product teams, you ensure that sufficient technical knowledge and experience are available to deliver exceptional digital solutions according to the product plans.
Your deep knowledge of relevant technological fields and industry trends guides future product plans for Sandvik Coromant, Digital Machining.
You ensure that all related products and product development teams within Digital Machining contribute to a machine tool communications architecture that is common, compatible, future-proof and certifiable.
Your main responsibilities include:·Acting as the system owner within the machine integration platform team, carrying out technical product development tasks and supporting other developers to deliver high quality solutions according to the product plan.·Working within an agile Scrum environment, interfacing with other product teams to ensure a single architecture for machine tool integration.·Driving the development of future edge devices for connecting our products to machine tools.·Collaborating with the service enablement platform team to ensure the solutions fit within their architecture, and to share knowledge and resources to deliver common goals.·Interacting closely with the business team, especially in the area of machine tool manufacturer collaborations, providing exceptional technical support and guidance.· Supporting the digital machining strategy by delivering intelligent insights into industry trends, seeking strategic partnerships and identifying new solutions on the market.The location for this position is Stockholm or Sandviken, and international travel is required.
You are part of a tight team that reports to the Research and Development Manager.Your skills and qualificationsWe are looking for someone with a degree in Computer Science or Engineering, and preferably also a relevant master's degree.
You have a background working with multiple machine tool manufacturers and control systems, and at least three years of experience in developing communication protocols over CNC or PLC, such as fieldbus and Ethernet, and in software/API development and embedded systems.
You have a proven track record of at least three years in an architectural and/or technical leadership role in which coaching others was part of your everyday work.
As we operate on the global stage, your English skills must be excellent, both verbally and in writing, explaining technically hard issues to others with ease.
Knowledge of Swedish is beneficial.Your personality makes us better! You're both strategic and operational, and you're highly skilled at complex problem solving.
As a technical leader with a natural ability to coach others, you initiate work tasks on a high level and work independently.
You possess solid work ethics and strong personal integrity, and you're a passionate team player who values collaboration.
To succeed in this role, you need to be able to protect professional interests, balance short- and long-term demands, and handle stakeholder management.
We look forward to meeting you! At Sandvik Coromant, we believe that diversity of experience, perspective and background will lead to a better environment for our employees, our business and our customers.ApplicationAs we have an ongoing selection process for this position, we kindly ask you to send your application as soon as possible, and no later than July 4, 2019.
Read more about Sandvik and apply at home.sandvik/career, Job ID: R00010910.
If you wish to attach a cover letter to your application, please make sure to attach the file when uploading your resume.Contact information                    For further information about this position, please contact: Tom McLeay, Research and Development Manager for Digital Machining, +46 (0)70 616 03 07 Anna Ryan, Recruitment Specialist, +46 (0)26 260 792Union contacts Thomas Lilja, Unionen, +46 (0)70 261 04 82 Göran Norell, Akademikerföreningen, +46 (0)26 266 574For more information about the recruitment process, please contact HR Services, +46 (0)26 261 444.Prior to this recruitment, we have already decided on what advertising channels and marketing campaigns we wish to utilize.
In light of this, we respectfully decline any contact with marketing or recruitment agencies regarding additional channels or campaigns.
Sandvik Coromant is a part of global industrial engineering group Sandvik and is at the forefront of developing manufacturing tools and machining solutions, with knowledge that drives the industry standards and innovations demanded by the metalworking industry now and in the next industrial era.
Collaborations with educational institutions, extensive investment in research and development and strong partnerships with customers support the development of advanced machining technologies and systems that will change, lead and drive the future of manufacturing.
Källa:
ArbetsAnnonser.se